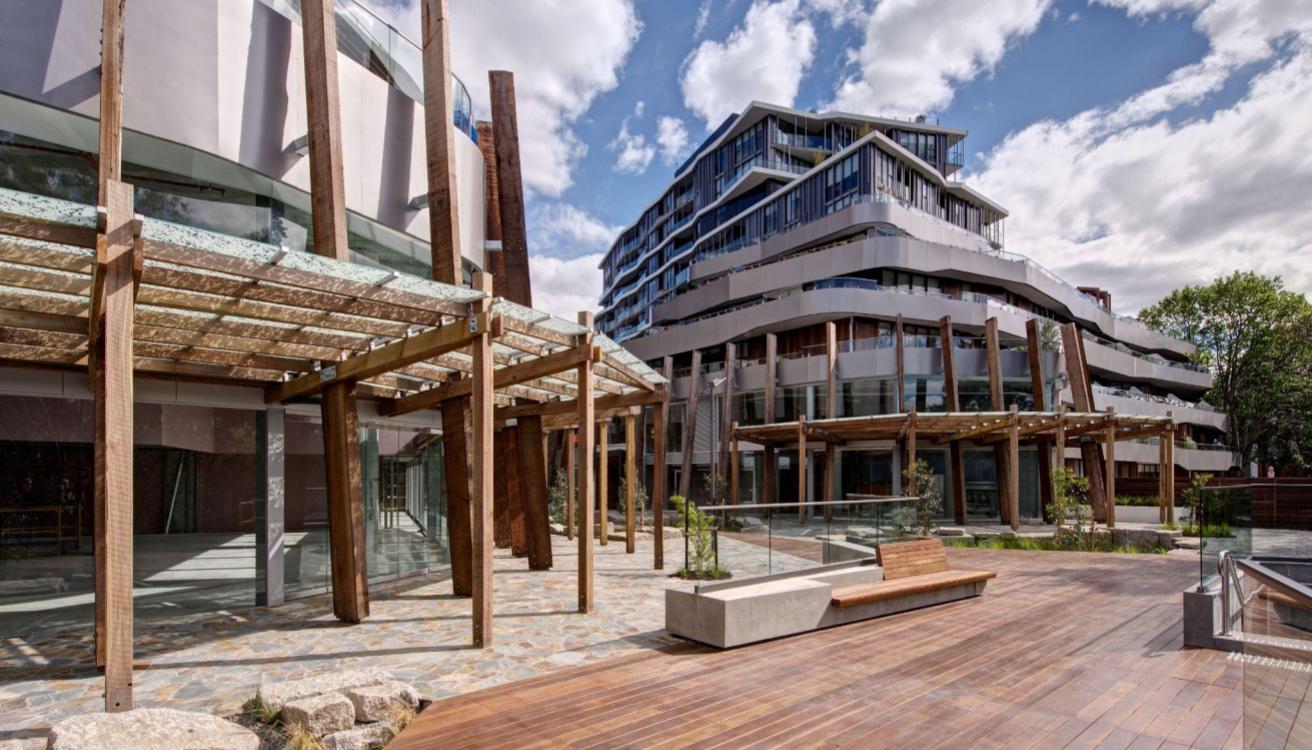 UPco's Hugh Smyth looks back on one of the more memorable projects we've been involved in over the years, reflecting on the process, the final outcome and how things have changed since.
Let's start at the very beginning. How did UPco (then SJB Planning) become involved with this project?
When the site for what's now Acacia Place became available, we were approached by Hamton Property Group to provide pre-acquisition advice on its development potential. Hamton was a joint venture between two long-standing clients of ours, Paul Hameister and Steve Buxton, so we already had an established working relationship with them. We started work on the project around 2008, and it was completed around 2015 after LU Simon completed construction.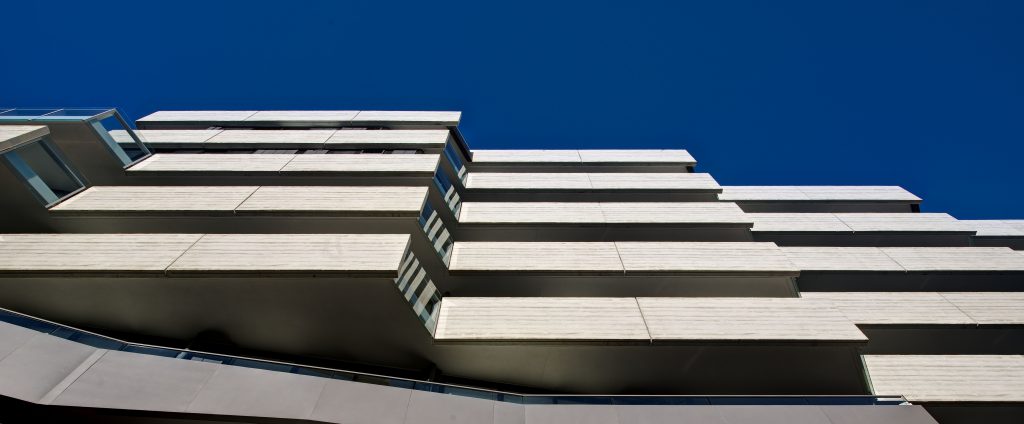 What made this particular site so interesting?
The site sits at a bend in the Yarra River, with Richmond to the South side, and conservative Kew to the East and North. This made for some contrasting physical contexts – we had low-scale former commercial industrial precinct on one side, Victoria Gardens on another and low-scale, low-density leafy residential in Kew (giving many residents unobstructed views over the CBD) separated by the Yarra River.
There was some guidance in the planning scheme around the interface with the river – heights, setbacks and so on – along with some preeminent design objectives for how development should occur. But there were also some requirements that we felt were unnecessarily prescriptive and would not achieve the sort of high-quality outcomes befitting such an important location.
How did you tackle the project?
We started by drawing up something that actually complied with all the City of Yarra's specific requirements – just so we could show how it would translate into the built form. The Council could see that, while it complied, it wasn't a great outcome. We wanted to explore a different way to achieve the development objectives, which they agreed to pursue.
The process from there was very collaborative. Rothelowman was appointed Architect, with Chris Hayton the lead. And we also engaged an Urban Designer, Simon McPherson, who was (at that time) at SJB Urban – and we charged him with developing a series of 'key design drivers' that would achieve the objectives of the planning scheme.
Working closely with Chris, Simon and the broader project team, we developed a design concept that would deliver on the planning scheme's objectives – albeit in a different way to what was specifically set out in its requirements. The design was built on two key considerations. Firstly, to ensure that, despite delivering more intensive development, the river environment would be suitably protected from any unacceptable impacts. And secondly, to incorporate a pedestrian connection between Victoria Street and the river, providing access to the well-used bicycle and pedestrian path that runs along the river.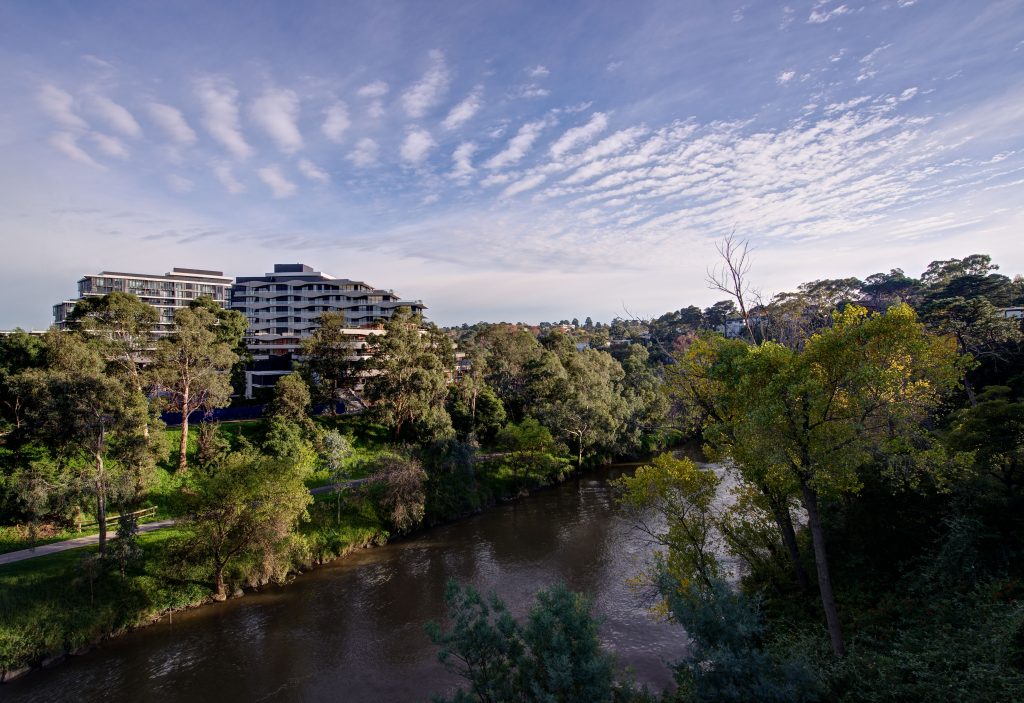 What happened then?
There were over 1,400 objections! These came from a variety of sources, including residents whose views would be impacted, the Yarra River Action Alliance group and even the adjoining municipality. Community consultation was fraught. But despite all this, we managed to secure the support of the planning officers at the City of Yarra, and after a 4-hour special council meeting, we won the support of the local councillors. City of Yarra granted a permit for mostly what we'd proposed with some minor alteration.
The show wasn't over yet, though. In spite of the position formed by City of Yarra, we had three objector appeals to VCAT from three different sources. We proceeded to a VCAT hearing that went for 9 days, during which we sought peer review of the proposed development by Architect Tom Jordan from Hayball. Tom supported the project, but this was contingent on removing the increased setbacks the Council had imposed as a condition of its decision.
Ultimately, the tribunal members agreed with City of Yarra that the project delivered on objectives for the area, and they agreed with Tom Jordan that the setbacks should be removed. As a consequence, the outcome was far better for our client – and worse for those who'd pursued appeals!
So, what was the outcome?
Acacia Place is a mixed-use development – primarily residential, but there are also two anchor hospitality uses and complementary commercial uses. What was ultimately pleasing about the outcome was that when it was finished, the project more than delivered what it promised – in fact, both design and development outcomes were infinitely better than the assumptions that underpinned the acquisition. and in 2015, Acacia Place won UDIA awards for best site masterplan and best high-rise apartment development.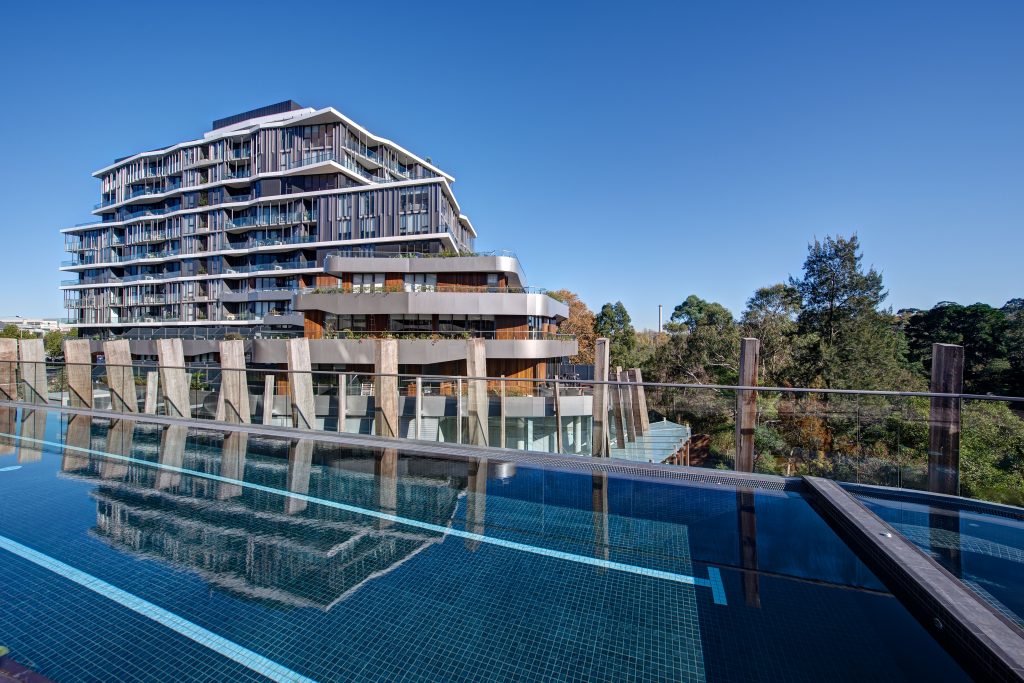 What strikes you now when you reflect on this development?
I think the process reflects on the 'good old days' of planning, when there was a willingness to focus on a desired outcome, rather than slavishly following all the prescribed requirements of planning ordinance. We were able to take a genuinely collaborative approach and work with Council, not to change the planning framework, but to achieve objectives in a different way that delivered better outcomes for the community. These days, this type of approval process just doesn't happen.
At the time, the proposal for Acacia Place was somewhat confronting in terms of scale and intensity, but now it feels very much like it was always meant to be there. Importantly, it provides that connection to the river – and once you get down to the river corridor, you can really see how effectively the design has mitigated any impact of its presence. And as a whole, it genuinely complements the emerging character of development in this northern end of Richmond.
To learn about more of UPco's projects, click here.