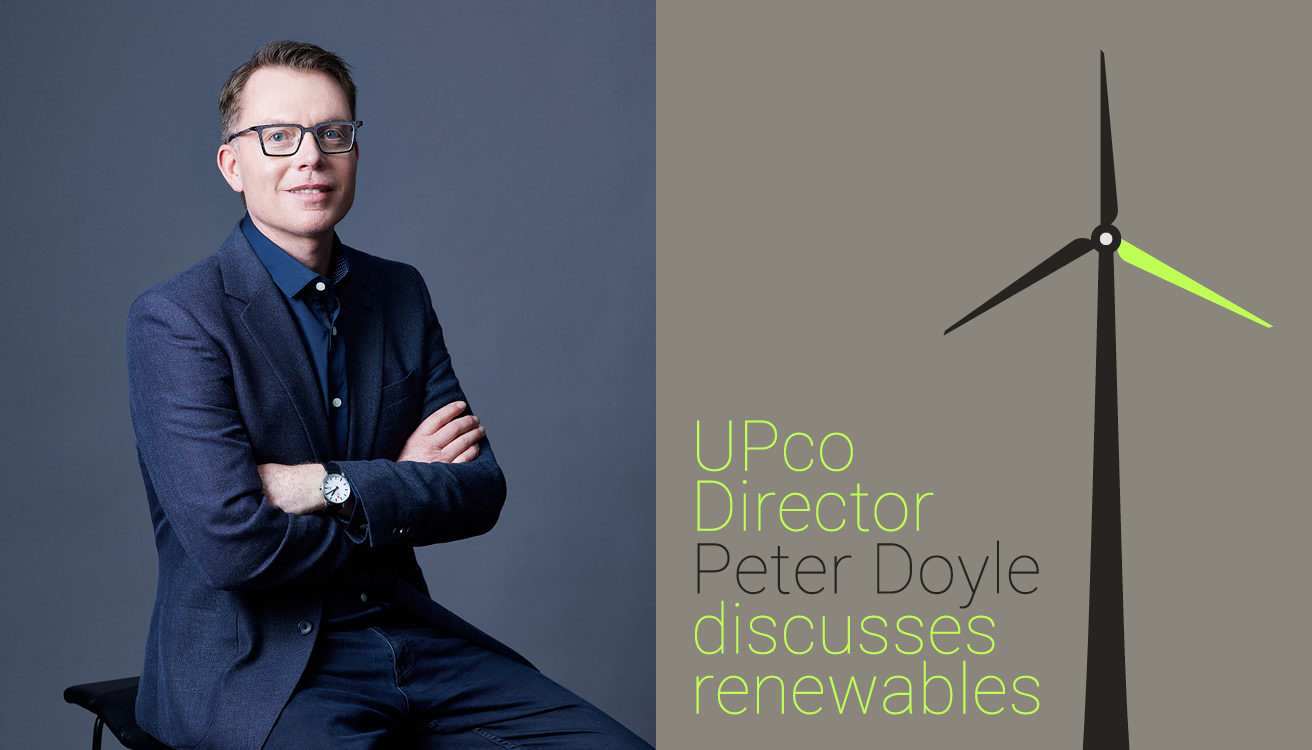 Over the last twenty-five odd years, I've been involved in a number of clean energy projects – and it's been incredible to see how much has changed in the planning sector to better accommodate the various forms of renewable energy infrastructure. As renewable energy becomes an increasingly hot topic, I was inspired to reflect on my own experiences, and pose the question: what's next? I hope this discussion paper can stimulate conversation in the planning sector and beyond, and that we can continue to work together towards a more sustainable future.
First, a quick recap…
Renewables are just one type of project I work on, so I do not profess to be an expert. However, I've been fortunate to be involved with a few large-scale solar farms, wind farms and, more recently, waste-to-energy facilities. Here in Victoria, commercial use of renewables really dates back to the early 2000s, when the State Government helped fund several wind farms at Codrington, Challicum Hills and Portland. In 2006, Victoria was also the first State to set a renewable energy target (initially 10% by 2016).
In spite of this promising start – and Victoria's excellent wind and solar resources – realising renewable energy projects has not been easy. In the beginning, one of the planning challenges was the lack of clarity in the Victoria Planning Provisions around renewable facilities. In fact, when I worked on my first large-scale solar project in 2009, the Planning Scheme didn't even have a definition for what a solar farm was! We had to create a site-specific control (and default definition), and get special Ministerial approval, just to enable the project. There was also a lack of precedent – when looking at how to assess and develop a model that was scalable, there were very few projects in Australia that we could refer to. For proponents / developers of this infrastructure, the funding landscape was also a major challenge in itself. Without government subsidies, many renewable energy projects simply couldn't get off the ground – and, as a result, many didn't make it past the planning approval stages. This is in contrast to the coal-fired power stations and transmission infrastructure delivered in Victoria between the 1920s and 1960s, which was developed by the State Government itself (via the former State Electricity Commission). This infrastructure, which included the Yallourn Power Station, was fully subsidised and tax-payer funded, which meant the private sector had little or no involvement in its rollout.
By the mid 2010s, Victoria's restrictive policy environment had actually seen us fall behind other States in the race towards renewables, having removed our State-based targets for renewable energy and emissions reduction. And in 2014, the Climate Council rated Victoria as the least favourable investment environment of any Australian State for renewable energy.
What's standing in our way?
Aside from government policy, Victoria's shift to renewables has been made difficult due to our historical reliance on coal – for which the generation and transmission infrastructure was already in place and the supply of 'cheap' brown coal was significant. To this day, most energy in Victoria is still generated by brown coal-fired thermal power stations in the Latrobe Valley. There has been enormous investment by past State Governments in this generation's infrastructure and, until recently, the cost of establishing brand new renewable facilities has been prohibitive when compared to what could be generated via existing power infrastructure and brown coal supplies.
Geography also plays a part – because, unlike coal mines, the best locations for renewable energy facilities (whether they're wind or solar farms, as just two examples) are relatively dispersed right across the State. This presents a huge challenge in terms of having the 'right' type of transmission infrastructure in place to accept power generated from these more dispersed renewable energy facilities that need to connect back into the electricity grid. Given our historical reliance on brown coal, Victoria's entire energy grid is centred around the Latrobe Valley – just as all roads lead to Rome, the majority of our existing power lines lead to coal mines. Building new power lines that connect geographically disparate areas is a vast additional expense, and the further energy has to travel, the less efficient it becomes.
Looking back, in addition to the inconsistent policy platforms of past State and Federal governments, there has also been the issue of getting communities on board. Those living in Melbourne may forget that while these renewable energy projects are a long way away from the city, they're still going to be in someone's backyard. Regional and rural communities have not always been supportive of renewables, which is understandable considering the sheer scale of much of the infrastructure often required. The term 'blight on the landscape' has been thrown around more than once – and there are also very real impacts to consider, such as the loss of viable agricultural land, impacts on flora and fauna, and impacts on those living proximate to the infrastructure required.
From a planning perspective, the importance of these potential environmental impacts cannot be understated. Having said that, compared to other development typologies, renewable energy infrastructure is subject to a far more intense level of scrutiny. The planning system requires incredibly thorough environmental assessments to be completed, looking at everything from visual and noise impact, to traffic, groundwater, impact on flora and fauna and Aboriginal cultural heritage – just to name a few. Depending on the size and scale of the project, it may trigger an Environmental Effects Statement, which is a whole new stratosphere of government approval. It makes sense to carry out these detailed assessments, but it also helps explain why the planning process is so time-consuming.
A critical turning point…
After lagging behind the rest of Australia, the last couple of years has seen Victoria reach a turning point. In a controversial move last year, EnergyAustralia announced the early closure of the Yallourn power station, which has been generating power for 100 years and currently supplies about 22% of Victoria's energy. The closure was brought forward four years, and comes on the heels of the closure of Hazelwood power station in 2017, with only six months' notice.
While impacts on the Latrobe Valley workforce are not to be ignored and more meaningful work and commitments around transitioning people to emerging industries is required, these decisions herald a decidedly positive shift in the Victorian Government's approach to energy. This was also reflected in the Victorian Budget 2020-2021, which invested an unprecedented $1.6 billion to create renewable energy hubs across the State, improve crucial grid infrastructure, decarbonise our energy system, drive down emissions and support more Solar Homes. The State also increased the Victorian Renewable Energy Target (VRET) to 50% by 2030, and we're on track to hitting that target years ahead of schedule.
It's certainly a step in the right direction – but in my view, it's an evolution brought on more by dollars than ideals. The raw economics of the matter mean coal is on borrowed time. The flood of renewables entering the market is making clean energy increasingly accessible and affordable, and coal just can't compete.
What lies ahead?
With the Victorian Government now taking a proactive stance on clean energy and the newly elected Federal Government seeming to be more 'aligned' on energy policy, I believe we'll see the State's transition continue to accelerate. In the Latrobe Valley, EnergyAustralia has committed to building a large-scale battery to help compensate for Yallourn's removal from the grid. A renewable energy park is being developed in Victoria's Gippsland region to boost electricity supply and jobs as coal leaves the Latrobe Valley. In March 2022, it was also announced that nine additional renewable energy projects will share in almost $2 million thanks to the Latrobe Valley Energy and Growth Program (LVEGP). Conversely, as we have seen in the past few weeks, there is still a critical role for coal and gas generated power as part of this transition – with the management of this transition being paramount to our ongoing our security.
The attitudes of rural and regional communities also seem to be shifting, with community-owned renewable energy projects on the rise. We've already seen the likes of Yackendandah take a proactive stance on sustainability with the development of Totally Renewable Yackendandah's (TRY) Community Battery – Victoria's first behind-the-meter, community-owned solar and battery system, capable of providing clean energy to local customers during the day and into the evening. Together with Twist Creek Microgrid, this is enabling the town to move towards being powered by 100% renewable energy, and be better prepared and more resilient against bushfires. Local energy projects like these are increasingly feasible thanks to an allocation of $27 million from the State Government.
Indigenous communities such as the Wadawurrung community are also making the most of State Government subsidies available through the Traditional Owner Renewable Energy Program (TOREP). The renewable energy technology they've installed in Ballan and Ballarat will provide a sustainable, clean energy source and reduce their associated energy costs that Wadawurrung people will benefit from now, and into the future.
The private sector's role in leading Australia's transition to clean energy should not go unmentioned, either. The development sector has been proactive in raising the bar for the sustainability credentials of their buildings, and I believe they'll continue to do so. As a Planner, this is gratifying to see. For example, at UPco, we're currently working on what we hope will become the Australia's first zero carbon hotel, which integrates solar PV into its façade so that the building generates much of the power it requires (as just one element of the overall sustainability offer). And it's fair to say that innovative projects like this are the new norm. Sustainability isn't a box to tick, it's a fundamental.
While not strictly 'renewable', waste-to-energy facilities are an effective way to better manage (and utilise) our waste streams. Such projects are also on the rise, with Victoria having developed a framework to support adoption of, and investment in, these technologies. UPco has facilitated the approval of a 100,000 tonne capacity waste-to-energy facility within the State Significant Industrial Area of the City of Greater Dandenong that will produce about 7 megawatt hours of electricity per year – the same amount of energy used by about 7000 average Australian households per year. We are now working on a second, larger facility in Melbourne's north. These represent scalable, localised and best-practice environmental outcomes to Melbourne's waste management process that have the added benefit of producing energy.
Generally speaking, the future for Victoria's transition to clean energy seems promising. Co-founder and co-CEO of Atlassian, Mike Cannon-Brookes, has been vocal about Australia's potential to be a renewable energy superpower – but he is also quick to flag the absence of clear government rules and targets, which he believes would give Australia the stability we need for a green revolution. Recent changes at the federal level may now alleviate the past inconsistencies in government policy, rules and targets to deliver greater stability and continuity in the energy sector. On 30 May 2022, there was even a State-facilitated amendment to all planning schemes across Victoria to encourage the efficient delivery of batteries – which points to a greater shift towards storage solutions for renewable sources of energy.
But the question remains: without policy alignment across our States and Territories, will Australia be able to keep up with the rest of the world in the transition to decarbonisation? Only time will tell.
These are my thoughts, but I would love to hear yours – this is an evolving conversation and one I believe is worth engaging with. Feel free to comment below, or get in touch with me at pdoyle@upco.com.au