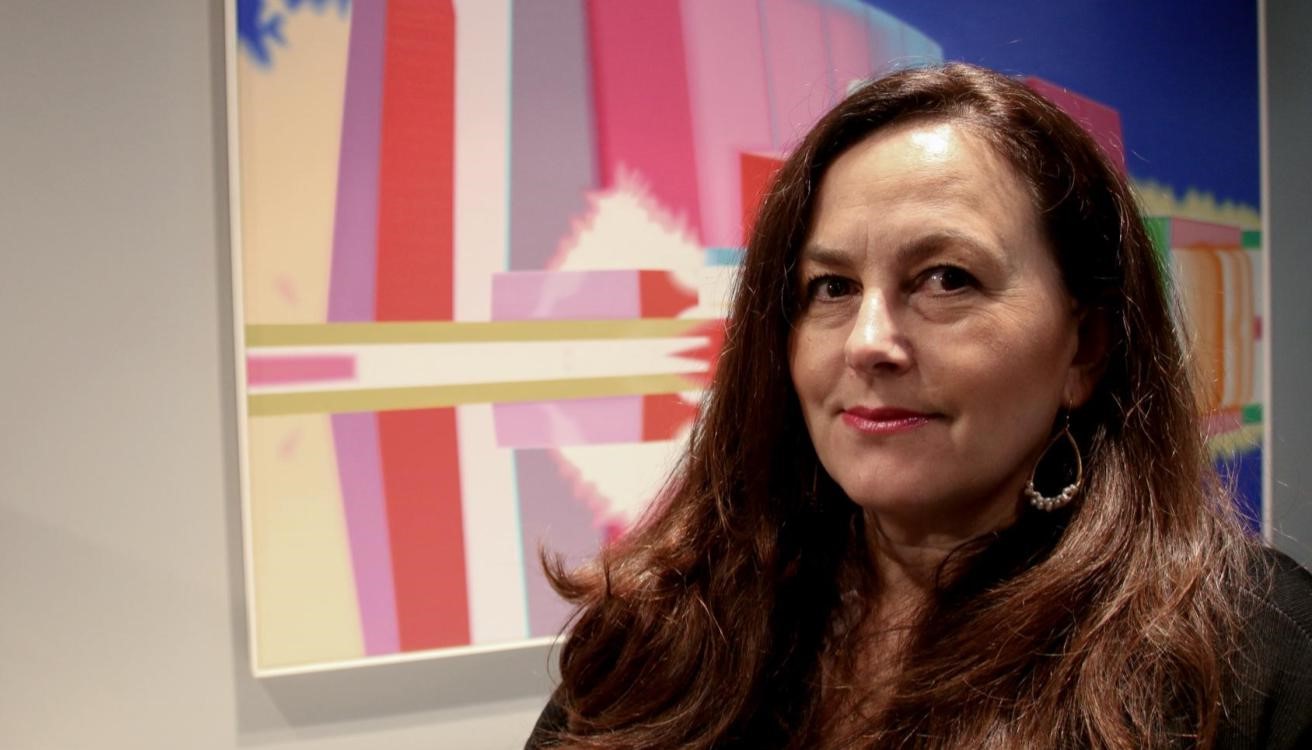 KELLIE BURNS: CELEBRATING 20 YEARS WITH UPCO
June 17, 2022
News UPdate
Today marks Kellie Burns' 20-year anniversary with UPco! We took this opportunity to reflect on the many facets of Kellie, share her favourite memories… and ask the Directors just what it is that makes 'Burnsie' such an asset to UPco.
It's true that Kellie is well-known and regarded in the industry – but there are some things about her that you may not know. Here are just a few…
She's an early riser – often in the office at the crack of dawn.
She's a great animal lover and has been the owner of multiple cats and dogs – stories about which have always entertained.
She's active in her local community and keeps us informed about all the happenings in Melbourne's north – nothing Northcote-way slips under her radar!
She doesn't suffer fools, isn't easily offended, and loves a bit of old-fashioned common sense.
She's a fan of natural remedies (including the healing and soporific qualities of magnesium) and enjoys a morning smoothie (and a probiotic… or two!).
She's keen to initiate a fundraiser and (to our relief), always volunteers for the trickiest leg in the corporate triathlon.
And, fabulously, in this day and age, she knows how to use the pesky apostrophe!
Let's get to know Kellie a little better…
You've been in Town Planning for an impressive 28 years, with the last 20 at UPco. Is this the career you expected to have?
I completed a year of an arts degree before switching to Town Planning. If you'd asked me as a first-year arts student, I would have told you I'd become a writer. English and Geography caught my attention, but I also studied units in Philosophy, Politics and History. These humanities subjects were focused on society, people and their places… so it's interesting that I landed in Town Planning! I think that if I'd pursued my original course, I'd have found my way into Public Relations, which encompasses writing, society and communication.
What made you change direction at university?
We were in the midst of the '90s recession. Anxiety was rife – and, like most people, I was worried about what to do for job security. I wanted a title, something skill based. I realise now that I could've found something through my arts degree, but Town Planning seemed to be the most direct path into a job. What I didn't realise was that it would end up becoming a fulfilling vocation that fed all my other interests. There's so much history and geography involved in Town Planning, poring over maps and documents and titles and policy. There's potential for social advocacy, like my time with the Women's Planning Network (WPN). I've always loved gardening and, for a fleeting moment, I considered studying Horticulture. Now, I get to work with Landscape Architects and sneak glimpses into their world anyway! Town Planning shapes the places where people live, work and play and I wanted that to be for the better.
So, you ended up loving Town Planning – but what's made you stick around at UPco?
Better the devil you know (ha ha)! I already knew Phil, Amanda and Kel when I came on board. It was a supportive environment to broaden my horizons from government to private practice. I got to use the skills I developed at the City of Melbourne, but also learn about different municipalities. I've had a multitude of interesting clients and projects, and through the longer-term projects (like the 10-year Flinders Gate project for Dexus) I've developed ties with both the people and the places. Aside from the actual work, I've had strong and honest working relationships with my colleagues – and we've shared so many life experiences with each other. Even the lockdowns of 2020-21 cemented our connections. I initiated, organised, compiled and published newsletters with staff contributions throughout lockdown to keep us connected. If you get along with people and can tolerate each other… well, you realise as you get older just how rare that is!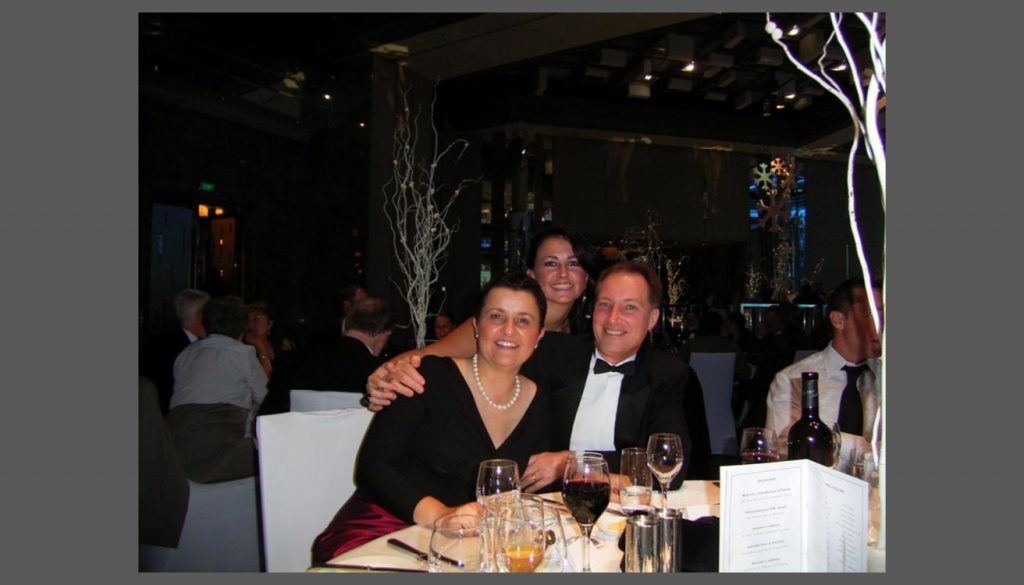 How has UPco changed through the years?
So much has changed, but the atmosphere's the same. When I joined UPco (then SJB Planning!), there were about 10 of us. It was intimate. We'd go downstairs to Arkibar Cucina (a great Italian bar-restaurant) for breakfasts, dinners, drinks… that improved our motivation and our relationships. Back then, we were in an office on Coventry Street that overlooked the city. Conveniently, when we moved to our Dorcas Street office, Arkibar relocated to our office building soon after. We carried on a bit of that tradition by ordering lunches from there, until they closed. Our organically grown traditions are what made us and what carry us through, no matter our staff size, location or name – from daily lunchtime trivia, to the militant commitment of the Cake Court enforcing appropriate birthday celebrations. I am loved for my Nigella Lawson Chocolate Raspberry Pudding Cake, which has been converted to 'Gluten Free' in more recent years, without skipping a culinary beat.
Any favourite events?
All the Christmas parties. It'll be the first week back in January, and we'll already be thinking about the end-of-year party!
UPco has evolved with the times, but so has your role. You seem to have found a groove with mentoring and advocacy. Is this something you were always interested in?
What I've always really wanted is for everybody to be their best. I've informally mentored quite a few women, but I'm there to support all staff. Recently, I've been involved with Izzy's professional development, and guided her with the formation of her winning research topic for the VPELA Young Professional Award 2022. I see potential in someone and think it should be realised.
That fits with your five-year tenure as President of the PIA Victorian Women's Planning Network (WPN). How did that come about?
Like Town Planning, it was a role in which I could collate so many of my interests: feminism, public relations, politics and people. I was on the committee first, before coming Vice President. In 2004, I was promoted to President – an honour and responsibility that was not taken lightly.
You were pretty young to be President – were there any challenges that came with that?
I had the good fortune of being supported by Melinda Whelan – the Vice President at the time – and Lecki Ord, who was not only the treasurer, but also the first woman to be Lord Mayor of the City of Melbourne. Roz Hansen was my mentor for one year through WPN (these days it's done through Planning Institute of Australia). The guidance from these other incredible women compelled me to offer the same support to other young women in the industry. With the people around me, I had the best time with WPN and experienced so much.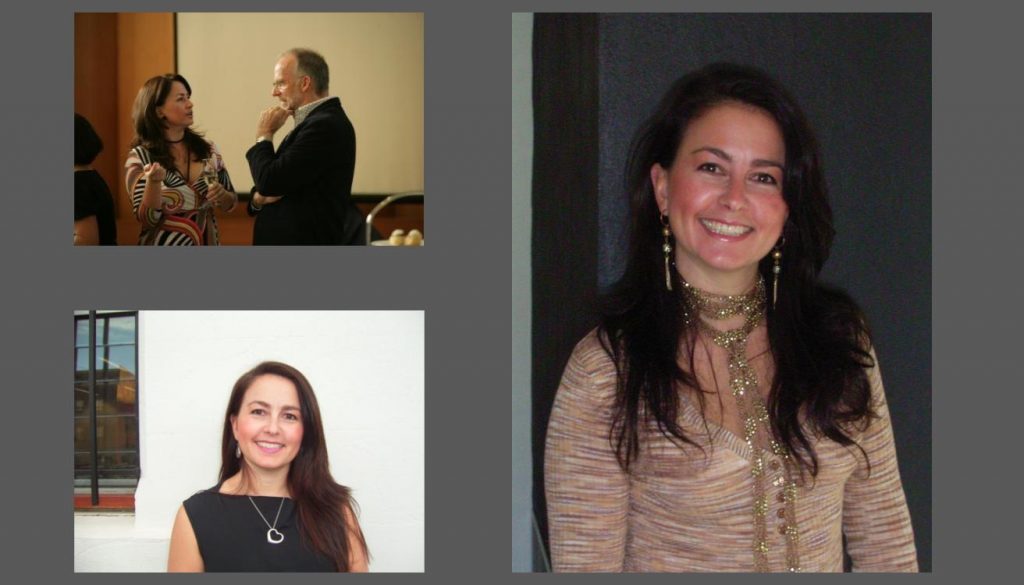 What were some of the most memorable experiences?
I was invited to speak at the International Women's Day event for the City of Port Phillip. I remember thinking: 'How am I going to come up with something that ties into IWD, WPN and town planning?'. It came to me. A topic of interest to all of the local women would be the state of public toilets in Port Phillip. I researched the Council's public toilet strategy: was it adequate to meet the needs of all different women? I was a resident of Port Phillip, so I knew they needed improvement. And when I started talking, the room erupted with cheers. You can see (below) how many people were there, so it was loud! It's about more than just women – it's about gender, race, ability and so much more. But it was a fantastic starting point; if a space can be safe and accessible for a woman, it can be safe for everybody.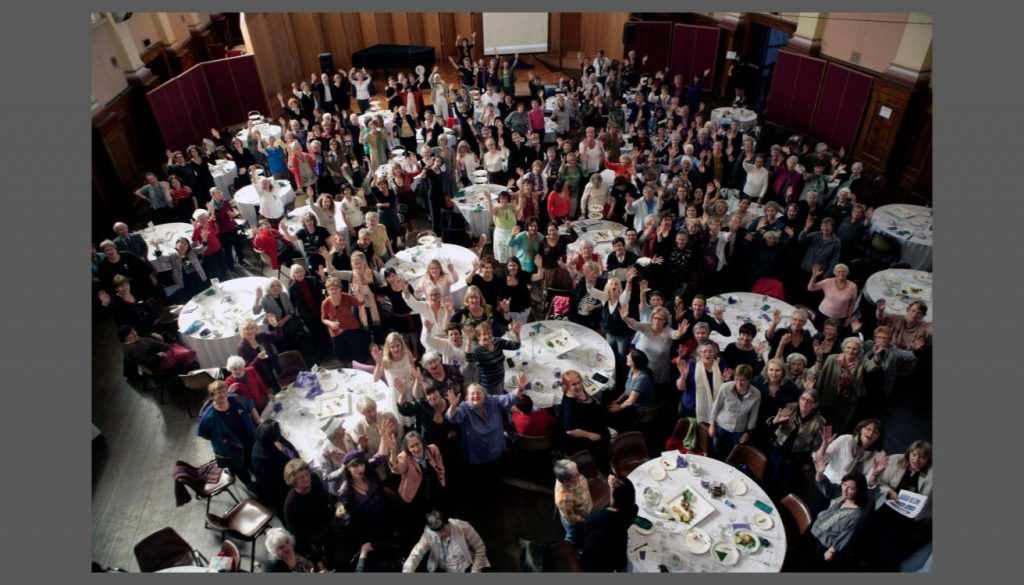 In 2006, I went to Spain for WPN. I spoke at a conference for Women in Cities International. I started by speaking about the existence of WPN, which was a pioneering organisation at the time. It evolved into the importance of women planning cities, and the barriers to them staying in the industry.
My favourite, though, was a history project we did in 2009: From Accidental Planning to Agent Provocateur; 60 Years of Women in Victorian Planning. It really satisfied my desire to be a historian! It was funded as part of a State Government initiative with money that came from the Centenary of Women's Suffrage in Australia. WPN applied and succeeded in receiving a grant, and I'm proud to say that I spearheaded and managed the project. What I didn't know at the time was that I was pregnant with my first child. Shortly after, I ended my WPN tenure to become a different kind of mentor… a mother!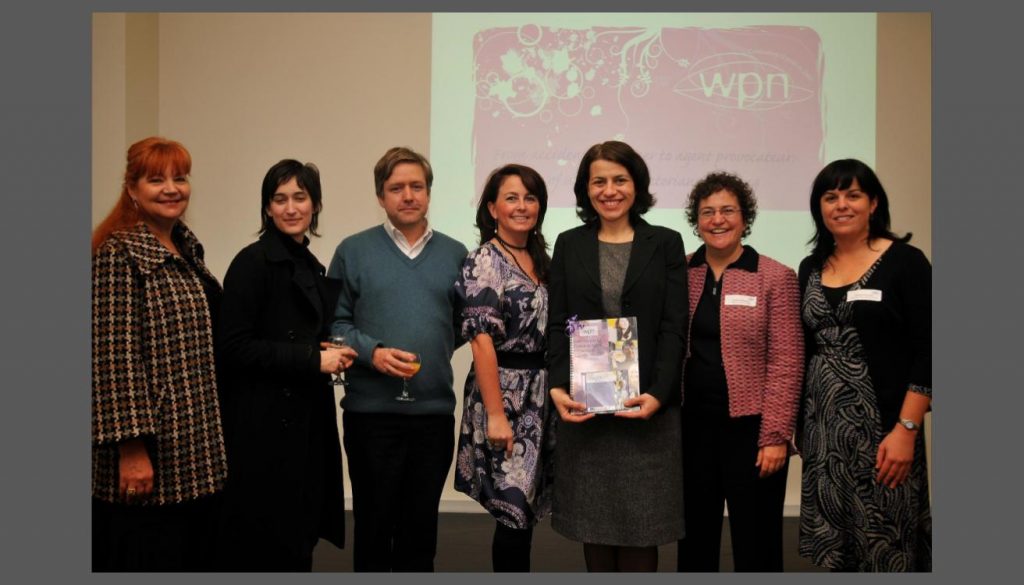 And, finally, we asked the UPco Directors about why they're so happy to have Kellie Burns around…
The Directors certainly weren't short on stories when asked about UPco's much-loved 'Burnsie', as she's been a very important part of the organisation over the last 20 years. As a planner, Kellie is astute, persistent and persuasive. As a team member, she's enthusiastic, collaborative and encouraging. As a colleague, she's smart, intuitive, supportive and always keen to assist and impart her skills, knowledge and wisdom. As a friend, she's warm, empathetic and funny.
We value and appreciate her contribution to our office over the past 20 years. Kellie Burns is part of the furniture, and UPco simply wouldn't be the same without her.
Congratulations on your 20-year professional anniversary with us, Kellie. It's a significant milestone and an achievement that we're delighted to be celebrating with you.