Station Street, Caulfield North
Client: BPG Caulfield Village Pty Ltd
Project type: Mixed Use
Stakeholders: Glen Eira City Council
Value: $3 billion
Services provided: Planning advice and approvals management, including Development Plans, Planning Permits and Planning Scheme Amendments

Images courtesy of ARM Architecture
The project
Set across approximately 5.5 hectares, the Caulfield Village site is a large master-planned infill development. The mixed use project has been designed to transform surplus land around the prestigious Melbourne Racing Club's Caulfield Racecourse – and it represents a huge shift in how this area will look, feel and function.

The finished development is expected to provide 1,000 homes, 15,000 sqm of retail floor space and 20,000 sqm of commercial office space. Located just 15 minutes from the CBD, it's a site of great value in the context of Melbourne's future growth.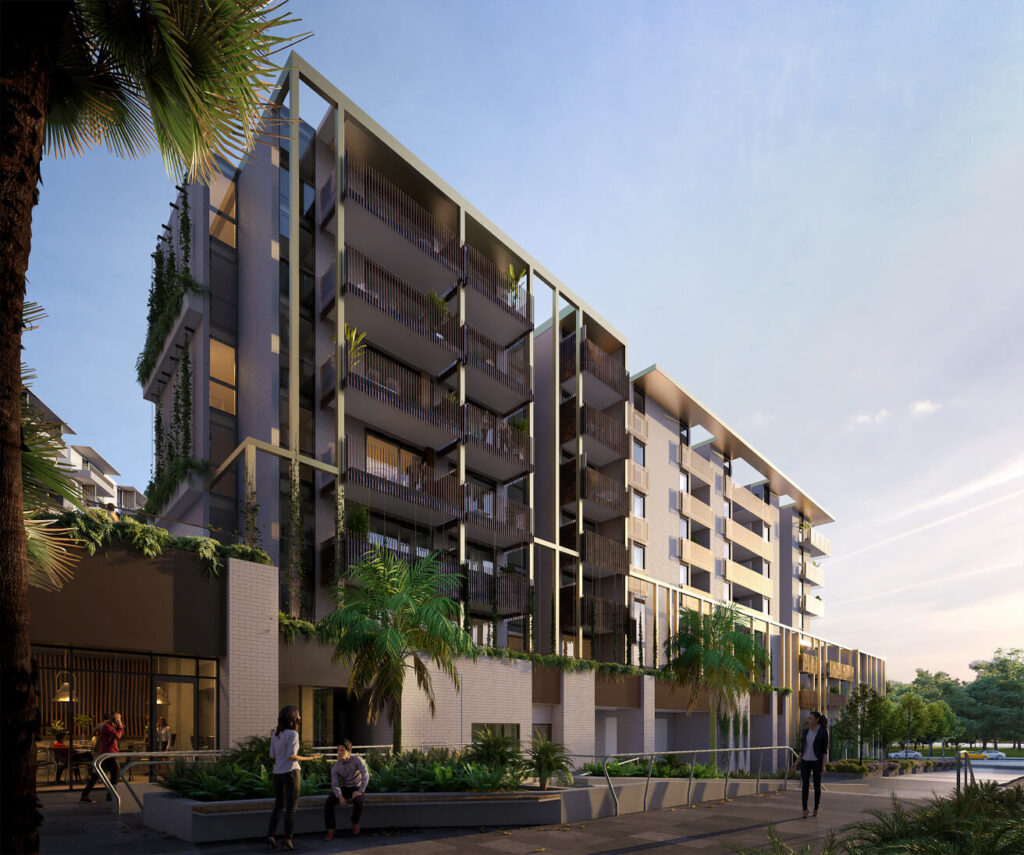 The challenge
Working with the developer consortium at BPG Caulfield Village, UPco has been confronted with the challenge of mapping out approval strategies for the successful delivery of the entire master plan. This plan involves three separate, but integrated precincts: a Residential Precinct, a Mixed Use Precinct, and the Smith Street Precinct.

From a planning perspective, the issues involved have been numerous and complex. The framework of planning controls we're working within is both complex and prescriptive, making it challenging to provide guidance on design compliance – but through a Planning Scheme Amendment, we've been able to alter these controls to facilitate better outcomes for all stakeholders. We've also had to engage with Council and VCAT proceeding to resolve planning applications, and have needed to integrate a wide range of land uses and accommodation types, including affordable and build-to-rent tenures.

The outcome
By working collaboratively to coordinate various specialised disciplines, UPco played a key role in obtaining planning approvals for the Residential and Mixed Use Precincts, which were designed by SJB Architects and ARM Architecture respectively. The development application process for the Smith Street Precinct, which will be designed by SJB Architects, commenced in mid-2021 – and we are excited to see the finished result.