240 Hoppers Lane, Werribee
Client: St Vincent's Private Hospital
Project type: Health
Stakeholders: City of Wyndham, Victorian Planning Authority, VicRoads
Value: $95 million
Services provided: Planning approvals advice and management, stakeholder engagement

Images courtesy of Health Science Planning Consultants Pty Ltd (HSPC)
The project
In 2012, St Vincent's Health Australia (SVHA) purchased a site in Werribee, intended to be the home of their new state-of-the-art healthcare facility. Located at 240 Hoppers Lane, the land sits within the East Werribee Employment Precinct, one of the region's emerging health, education and employment centres.

Together with designers, HSPC Health Architects, UPco was engaged as part of the project team to transform this block of land into a $95 million healthcare facility. The end product would incorporate 112 beds, 6 operating theatres, 4 delivery suites, a cardiac catheter laboratory, day procedure unit and a separate 80-bed aged care facility.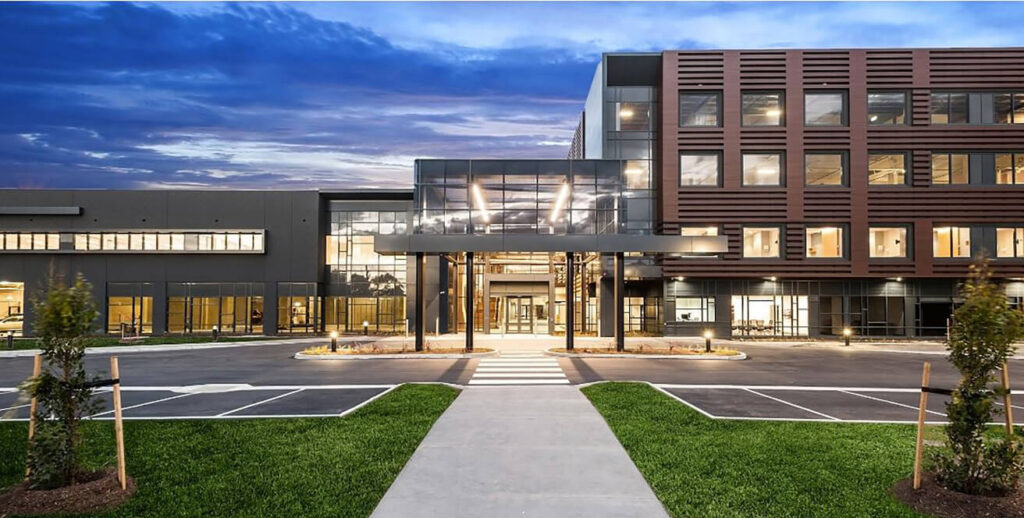 The challenge
Realising such a large and complex facility from scratch was no simple task. At the request of St. Vincent's Health, UPco was given the task of preparing and lodging planning applications, and managing the entire approval process.

Fortunately, UPco had the advantage of being engaged early on in the project – which gave us a chance to provide regulatory advice and identify statutory planning challenges to be considered by the design team.

While the design parameters didn't present a significant challenge, stakeholder management was a more delicate and complex mater. Our team had to balance to interests of various stakeholder interests, including the Victorian Planning Authority, Wyndham Council and easement authorities. Resolution of parking arrangements to satisfy relevant authorities was also challenging and required careful negotiation.
The outcome
UPco was conscious that we needed to consider and manage the expectations of all our stakeholders. By working closely with the Wyndham City Council, Victorian Planning Authority and Public Transport Victoria, we were successful in securing planning approval for the development.

St Vincent's Private Hospital opened its doors in 2018 – and, with the capacity to treat 16,000 patients a year, it's now one of the largest private Catholic hospitals in Australia.